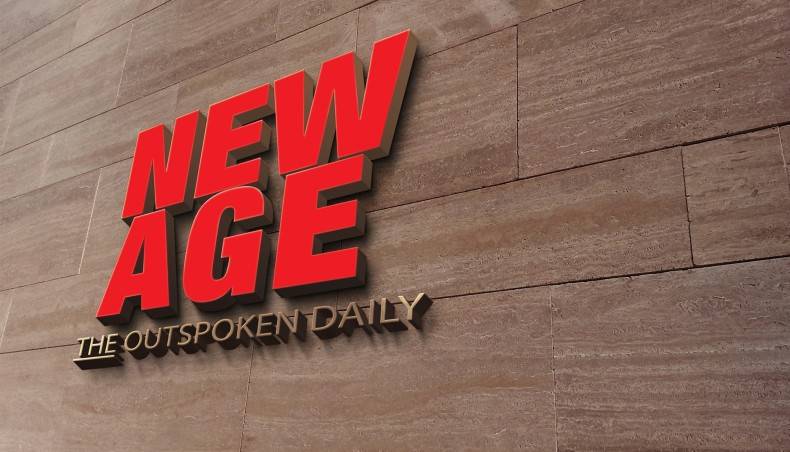 A case of looting in the jewelry stores of Kachukhet
Nasir Hossain, accused in several cases of looting and burglary, left Bangladesh for France seven years ago, but his involvement in criminal activities has not stopped.
Before leaving the country, he had been involved in thefts for about 15 years.
Nasir, once a thief based in Bagerhat, planned the looting of ornaments targeting jewelry shops in Dhaka and adjacent regions from France, while his local cohorts used to execute him, said AKM Hafiz Akhter, commissioner additional from the Dhaka Metropolitan Police, during a press briefing.
Nasir's name came out after the detective branch of the police on Saturday arrested a defendant, Manjurul Ahsan Shamim, in a case of looting jewelery shops in Gazipur.
Manjurul participated in the looting of two shops in the Rajanigandha Tower in the Kachukhet area of ​​Dhaka on February 5.
The owner of the two stores – both named Rangapori Jewelers – mainly estimated that more than 300 tola of gold ornaments worth around Tk 2 crore, a diamond worth around Tk 35 lakh and 5 Tk lakh in cash were looted.
Four people, including two market guards, took part in the looting.
Hafiz said gang mastermind Nasir had been involved in robberies for 20 years before leaving the country.
Several complaints were filed against Nasir and other members of the gang at several police stations, including Siddhirganj in Narayanganj.
Nasir planned and provided initial funding through Manjurul in the country. With this money, the gang members rented a house in Keraniganj.
On his instructions, the gang looted several shops in Dhaka and adjacent areas and divided the money among themselves. Nasir got the lion's share of that money, the DB official said.
During direct examination, Manjurul told DB officials that two gang members – Masud and Ilias – joined the market as a security guard and cleaner.
They used to share the details of the markets with other members to accomplish the theft.
As part of their plan, another member of the Shaheen gang rented a shop in the market and took an iron cutter and other tools inside a box table in the name of taking furniture from store, Hafiz said.
Around 1am on February 5, two other members – Srikant and Raja Mia – entered the Rajanigandha Tower. Together with other members, they looted ornaments and money from two Rangapori Jewelers stores.
Later, they went to their rental house in Hasnabad area of ​​Keraniganj that morning. They sold the ornaments to a goldsmith and divided the money between them before going into hiding.
Asked if action would be taken against the security company, the DB official said: 'We are investigating. The company did not carry out a thorough selection before recruiting the workforce.
Law enforcement is trying to arrest others, he added.