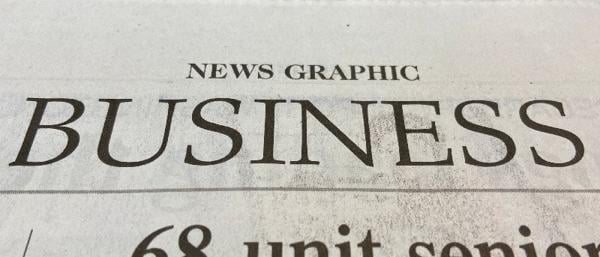 Cedar Creek Settlement welcomes four new stores | Ozaukee Co. Business News
CEDARBURG — Cedar Creek Colony Stores has announced the addition of four new businesses, some already open and one coming next month.
They are:
–Cedar Creek Apothecarya health and home goods boutique focused on curating a collection of eclectic offerings for self and for gifts.
Owned by Siara Dohmen, the apothecary offers herbal supplements, natural bath and body products, groceries, books, jewelry, home decor and more.
"You are sure to discover your own treasure trove to nurture mind, body and spirit," according to a press release from the colony.
Shop in-store or online by visiting www.cedarcreekapothecary.com.
–Cedarburg Emporium is a one-stop shop focusing on anything and everything a man could want, according to the press release. This includes jewelry, watches, knives, collectibles, men's grooming products, and colognes.
The emporium also offers retro candy, fine chocolates and fudge, soup and dip mixes, Door County products, and cheese-shaped candles.
"Women will also enjoy shopping with us and finding fine antiques and jewelry," said store owner Daniel Parsons. "Stop to see what treasures you find," he said.
For more information, email [email protected] or call 262-618-2835.
–Morning Glory – American Indian represents several tribes from all over the country.
Owned and operated by a tribally enrolled Ho-Chunk Nation woman, the store offers rich Native American culture and heritage through beauty and unique, colorful handmade items like jewelry, beads, baskets and dream catchers, according to a press release.
"These are just a few things you may see featured," the statement read.
New items arrive every week. There will also be educational/informative workshops and upcoming storytelling that will be available and open to the public.
Claire Maisells of the Ho-Chunk Nation runs the shop. For more information, email [email protected], call 262-421-8929, or visit facebook.com/Glory-of-the-Morning-GalleryAmerican-Indian.
–I am a Force4Good is a fair trade shop that will feature handmade, eco-friendly Zen gifts from around the world when it opens in late September.
Freshly made-to-order international drinks will also be served at the store's all-natural and organic juice bar, according to a press release.
The store is owned by Brenda Schubach. To find out more, visit www.IamaForce4Good.com.
The Cedar Creek Settlement Shops are located at N70W6340 Bridge Road in Cedarburg. Stores are open 10 a.m. to 5 p.m. Monday through Thursday, 10 a.m. to 6 p.m. Friday and Saturday, and 11 a.m. to 5 p.m. Sunday. Go to www.cedarcreeksettlement.com or call 262-377-8020 to learn more.