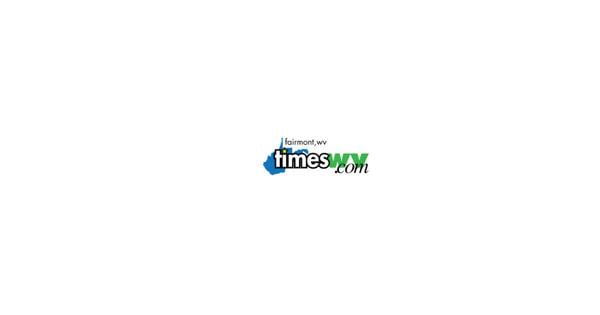 Citywide Garage Sale Runs Friday-Sunday | Community columns
According to the WVU extension calendar, today is the time to sow summer squash and corn for a late harvest. The Marion County 4-H camp will be back in session after a two-year hiatus at the end of the month. Any child can register for camp and there are still beds open for registration. By the way, we are short of a part-time cook for the week. If anyone has cooking experience and would like to apply, call the Marion County Extension Office at 304-367-2772.
Barrackville Citywide Garage Sale
The Town of Barrackville will be hosting a citywide garage sale from Friday, June 3 through Sunday, June 5. Some of the following addresses are listed as sales sites, there are many more not listed. Some families may choose one or all days to participate, these are listed if available.
June 3, 4 and possibly June 5 at 302 Ice St.; Saturday, June 4 at 409 Ice Street; Saturday, June 4 only from 8 a.m. to noon at 506 Ice St.; Sunday, June 5 at 605 Ice St. 1006 Joy Lane. Hooks and Fobs at 898 Buffalo Rd.; Fishing, jewelry and bric-a-brac. At 305 High St., housewares, decor, clothing, etc.
Contact the police
If a police officer is needed in the city of Barrackville, call 911 for an emergency. If the need is not urgent, contact 304-367-5300 and ask to speak to a Barrackville police officer. When you call Barrackville City Hall, we may not receive the message until the next business day. By contacting the numbers above, you will get the fastest response possible. Thank you and as always stay safe.
Barrackville City Council Meeting
Barrackville City Council will meet June 7 at 7 p.m. at City Hall on Pike Street. All residents are welcome to attend. Barrackville City Hall's number is 304-366-9372 if you have questions or need assistance with city-related matters.
Note from Police Chief Wilson
Please be aware with temperatures in the extreme range you are hyper aware of your pets and children. Check the back seat of your car again when you get out to make sure you haven't forgotten anything. During the summer, many families change their daily routines for vacations or other reasons, and this disruption is a common factor in tragic incidents where children are left in cars. Use child-specific reminders for your child's safety: set a reminder to check with the partner to verify the child's deposit; put your child's jacket, bag or hat in the front seat next to you; put something in it that requires you to look in the back seat, put your lunch, purse, wallet or backpack in the back seat; ask child care to notify you if your child has not been dropped off.
City Improvement Day
Saturday, June 11 at 10 a.m. will be a working day at the Barrackville Covered Bridge in preparation for our Bridge Festival on June 18. Please come and help clean up the deck area. We want our whole city to shine, so if you want to pick up litter along the roads, that would also be helpful. We will have bags available should you wish to stop and collect some. Please be careful during the day when traveling through town as people may be near road cleaning.
K-9 Officer for Barrackville
The city is accepting donations to fund a new K-9 officer. Contact City Hall at 304-366-9372 to find out where donations can be sent and contact credit card donations and a donation form to fill out or let office staff know your wishes when calling the office, any anyone wanting a hard copy of the letter and donation form contact me and I will send you one. Together we can make a difference to crime and drug abuse in our area and a working K9 is a great deterrent and a great tool for officer safety. Thank you in advance for your time and to anyone considering donating. Mail to: Attn: Chief Charles G. Wilson III, Barrackville Police Department, PO Box 26, Barrackville WV, 26559 Subject: K9 Training/Program.
Rabies Clinic June 11
The Fairmont Veterinary Hospital invites the community to a rabies clinic with proceeds going to the Barrackville Busy Bison 4-H Club. Please bring vaccination records and history to help confirm what your pet needs. June 11 from 9 to 11 a.m. at Barrackville Elementary Middle School. Cats must be in a transport cage, dogs must remain on a leash. Cash or local checks only. Canine vaccines: rabies $10, DHPP $25, Lepto $20, Lyme $25, kennel cough $20. Feline vaccines: rabies $10, RDC $20, Feleuk $20. Please call 304-363-0930 to schedule booster appointments for initial vaccines.
Katy Church Fundraiser
Katy Church of God of Prophecy is hosting a bake sale and hot dog sale on Friday, June 10 and Saturday, June 11 from 8 a.m. to 3 p.m.
Barrackville Covered Bridge Festival Reunion
The next festival planning meeting will be on Tuesday, June 7 at 6 p.m. at the Lions Community Building.
Contact Information: If you have news to include in our column, email Diana Marple at [email protected] by noon each Wednesday.