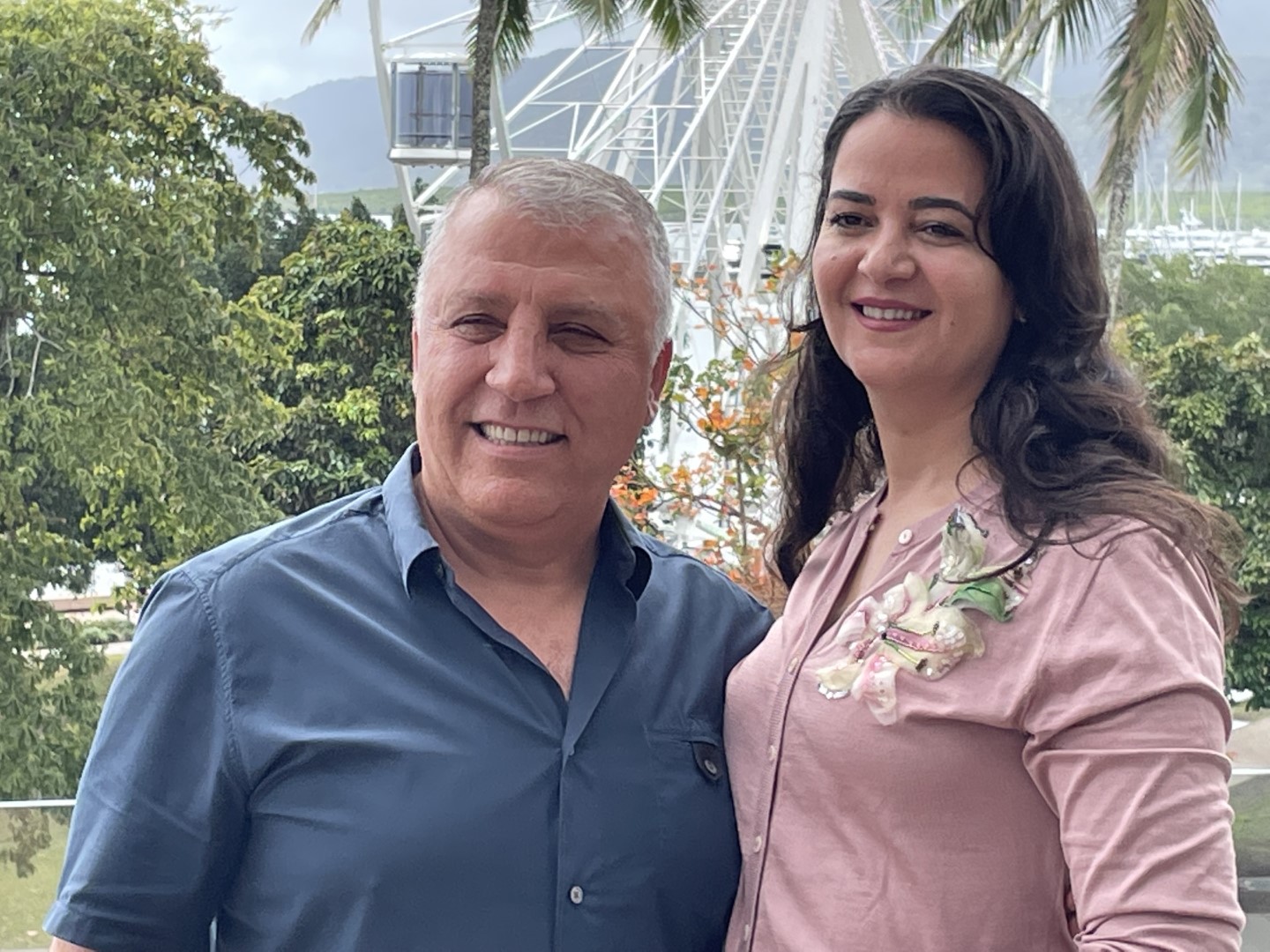 Crystalbrook owner rules out sale of Port Douglas and urges Cairns private sector to find courage to invest
##PM##
Crystalbrook Flynn, on the Esplanade in Cairns, had not yet opened the last time its owner, Ghassan Aboud, was here.
Today, he finally got to see it in action.
The Dubai-based Syrian billionaire is on his first visit to Cairns since the pandemic began, and he is still deeply attached to the place.
"I fell in love with this city. Cairns really pushed me to make big investments in Australia," he said.
"If I weren't investing here, Crystalbrook wouldn't be in Australia at all.
##BA##
"We now have eight Crystalbrook hotels in Australia.
"Just yesterday we finalized a new one in Sydney Harbour.
Mr. Aboud has invested hundreds of millions of dollars in three sustainable luxury hotels in Cairns – Flynn, Riley and Bailey.
The Crystalbrook brand has eight properties in Australia and is about to launch its first overseas hotel.
Mr Aboud said COVID-19 had been tough on the hospitality industry, but he is confident there are better days ahead.
"The last two years we have been through a difficult period," he said.
"Everyone, not just this industry.
"But the good news is that the three hotels now have a very good occupancy rate, around 80%.
"In a difficult time, with a new brand, it's a great job."
Mr Aboud said he was ready to invest more in Cairns and was open to new tourism and hotel projects.
But he said the private sector should find the courage to invest in new businesses to attract visitors to the region.
"When we arrive, we have to go shopping," he said.
"When you go to the center (of the city), there is nothing.
"It's a good time to have a big mall here and bring the biggest brands.
"We must believe.
##PQ##
Mr Aboud and Crystalbrook CEO Geoff York have played down reports of an impending sale of the company's yacht marina property in Port Douglas, with billionaire Gina Reinhart highly interested.
Mr York said there had been regular offers to buy the property.
"It's such a good deal," he said.
"We don't need to sell him, however, we are constantly being asked.
"There is an investor from Melbourne, there is someone from Western Australia, there have been several people.
"It's not for sale, but if you want to take a look, talk to us."
Mr Aboud said he still wanted to build a 'special hotel' in Port Douglas.
"I want to build it in 2026, 2027, I want to start building it," he said.
"If all goes well, we will add this diamond to the necklace.
"It will be a good time."