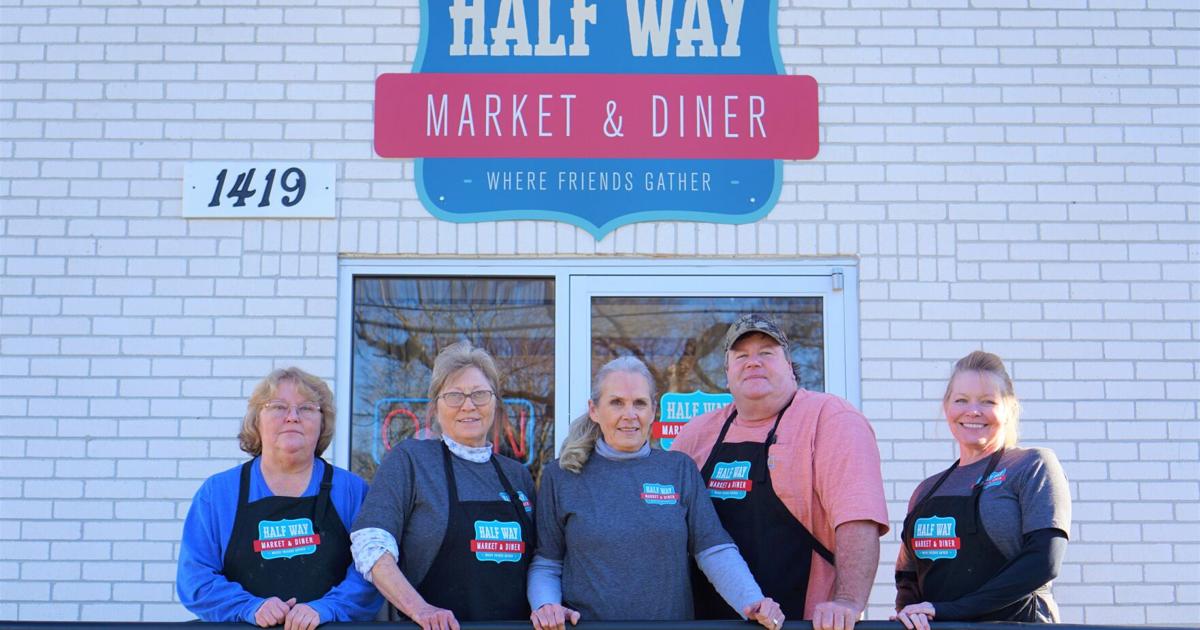 Half Way Market reopens on Franklin's West Main Street | Restaurants
Half Way Market & Diner, a haven for Williamson County residents of all walks of life, finally reopened Monday in a new location on Main Street West in Franklin.
Owners Kellye and Paul King were forced to close the restaurant two years ago after the owner of the original location refused to renew the couple's lease. It was a staple in the Williamson County community, known for its welcoming atmosphere and old-school Southern cuisine, like breakfast cookies, fried bologna sandwiches, burgers, and more.
The Kings themselves are the ones behind the counter who prepare breakfast and lunch, as they have for 13 years. They bought the business from Ernie Greer in 2007, and it was named Half Way Market because it was originally located on Southall Road halfway between Burwood, Franklin and Leiper's Fork.
The location of the restaurant allowed people from different parts of the county to come together for a delicious meal.
Residents were heartbroken when it closed, and the Kings scoured the county for properties available to reopen. It took them six months to find another suitable place.
"We started looking the day we left the old location," Kellye King said. "A friend of ours in December [of 2019] I bought this place and called and said, "Hey, I think that would be a good choice." Then we descended and the plans began.
The couple initially faced difficulty opening up due to complications from the COVID-19 pandemic, such as nationwide supply shortages. Now they are excited to feed the community again.
"They missed us," said Paul King. "It's a good feeling. When they're happy to see you, you know you did something right the first time.
The Kings are very proud of the bonds they have forged with the other inhabitants. They are well known not only as great cooks, but also as two people who anchor Franklin and the surrounding area in values ​​of camaraderie and kindness.
Upon entering Half Way Market, one can expect to see people of all professions, creeds, ethnicities and politics equally embraced by the owners.
"We're all the same," Kellye King said. "No matter your career or life path, everyone is equal, and that's a daily reminder. Everyone has a blessing or a story to share.
Half Way Market has lost none of its quintessential charm over the past two years. Original full-time staff Nellie King and Faye Martin joined the Kings at the new location. Even the policy that customers can request foods not on the menu is posted above the kitchen window.
The Kings retains all of the most essential elements and lessons learned from the old restaurant. Most importantly, Half Way Market is still a place where friends, family, and strangers can gather for local stories and Southern meals.
"I think people like to come together as a community," Kellye King said. "We had a community in the old store – everyone knew your name, like a 'Cheers' effect.
"It was a family. Franklin is so big and diverse now, but it's still a small town. You see a lot of babies growing up.
Half Way Market & Diner's new address is 1419 West Main St. in Franklin. It is open from 5:30 a.m. to 2:30 p.m., Monday to Saturday.