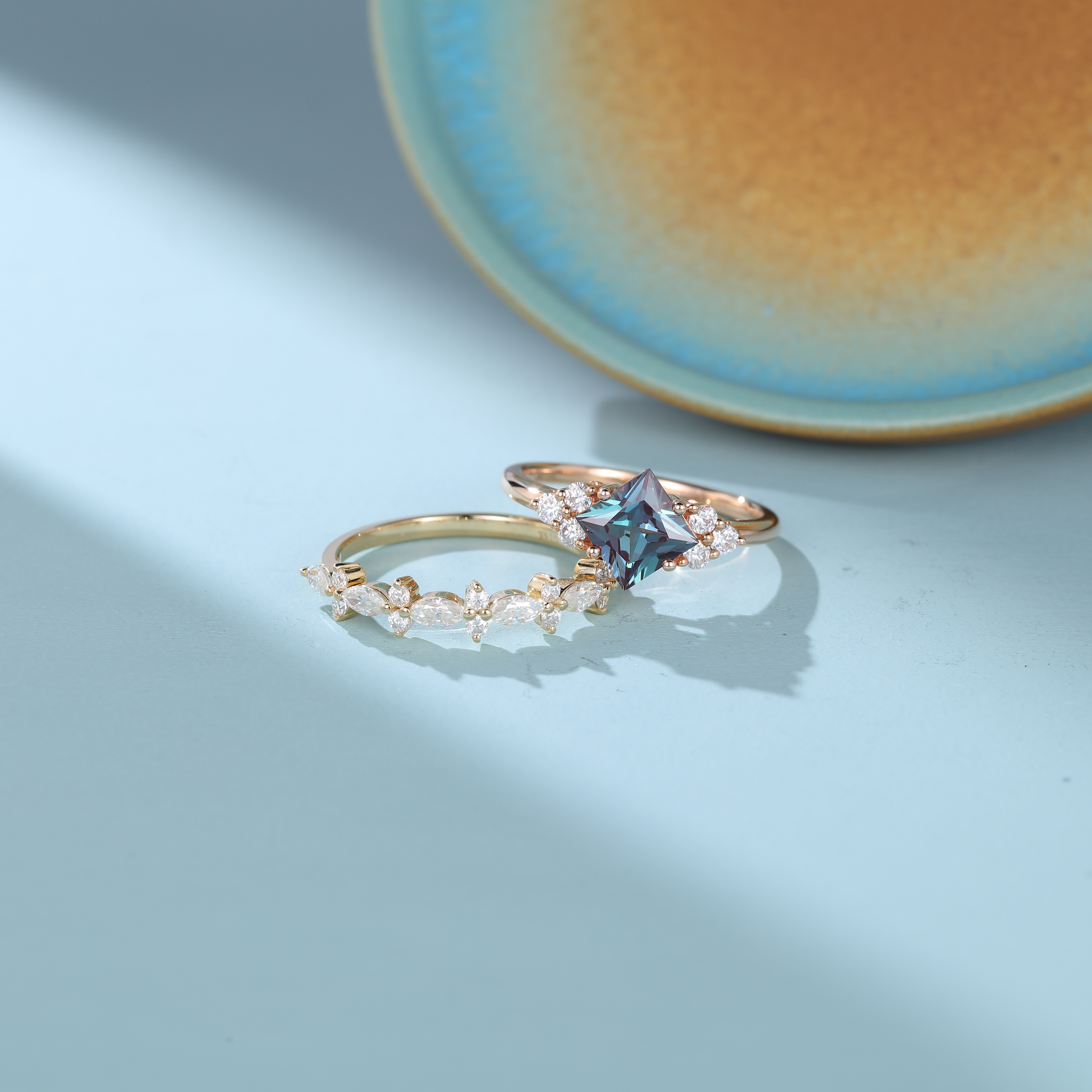 Juyoyo Launches Eco-Friendly Moissanite Engagement Rings With Unique Styles And Designs
"JUYOYO JEWELRY is a jewelry brand with a concept of "Less mining. Less carbon emissions".
Juyoyo Moissanite Gold Moissanite engagement rings are available in different designs and colors. Moissanite gemstones offer many benefits for environmental sustainability. One of them is less carbon emissions and less mining.
Personalized rings and moissanite jewelry specialist Juyoyo presents new wedding rings and bands that make wedding events more special. Juyoyo releases Gold moissanite engagement rings in various designs and styles. Professional designers with many years of experience design wedding rings and Juyoyo jewelry to produce high quality rings. Additionally, her jewelry is crafted with state-of-the-art machinery and meticulous craftsmanship to produce flawless cuts and elegant styles.
The Juyoyo store representative said: "Using moissanite gemstone instead of diamond is a better choice to support environmental sustainability. At Juyoyo, we aim to produce high quality moissanite jewelry without harming the environment. Therefore, we use eco-friendly gemstones like moissanite.We carry out strict monitoring throughout our production process and ensure that Joyoyo's jewelry is of the best quality and safe for the environment.
Gemstones used in Juyoyo jewelry are diamond, moissanite and other beautiful gemstones. Moissanite was discovered by chemist Dr Henri Moissan 120 years ago. It is made of silicon carbide and reflects like diamonds. Moissanite is an alternative to diamond produced in the laboratory and not obtained by mining. Therefore, using moissanite in jewelry could save the environment and the planet by reducing mining and carbon emissions.
The Juyoyo online store offers a wide range of Moissanite jewelry at discount prices. Brides can find beautiful Moissanite wedding rings starting at just $102. This is an elegant curved yellow gold stacking ring with optional gemstones; moissanite or diamond. Moreover, jewelry materials are also optional. Buyers can choose ring materials like silver or gold. Moreover, colors are also optional; Rose gold, white gold and yellow gold.
"I'm in love with this White Gold Moissanite Ring! The customer service is exceptional and ensures that the design fits the wedding band specifically," says one of the satisfied customers.
About Juyoyo
Juyoyo is a top notch wedding ring specialist. The company was established in 1998 and aimed to be the #1 company in the wedding ring industry. In addition, Juyoyo offers a wide range of engagement and wedding ring designs and designs, and they also accept custom designs from their customers. Juyoyo strives to provide excellent customer service by continuously offering new alliance models and flexible payment methods.
For more information about Juyoyo and its moissanite jewelry, please visit https://juyoyo.com/collections/moissanite-ring.
Media Contact
Company Name: LUCKY CARP INC
Contact person: Juyoyo
E-mail: Send an email
Call: +1 762-338-0212
Address:511 Avenue of the Americas Unit 923
City: New York
State: NY 10011
Country: United States
Website: http://juyoyo.com