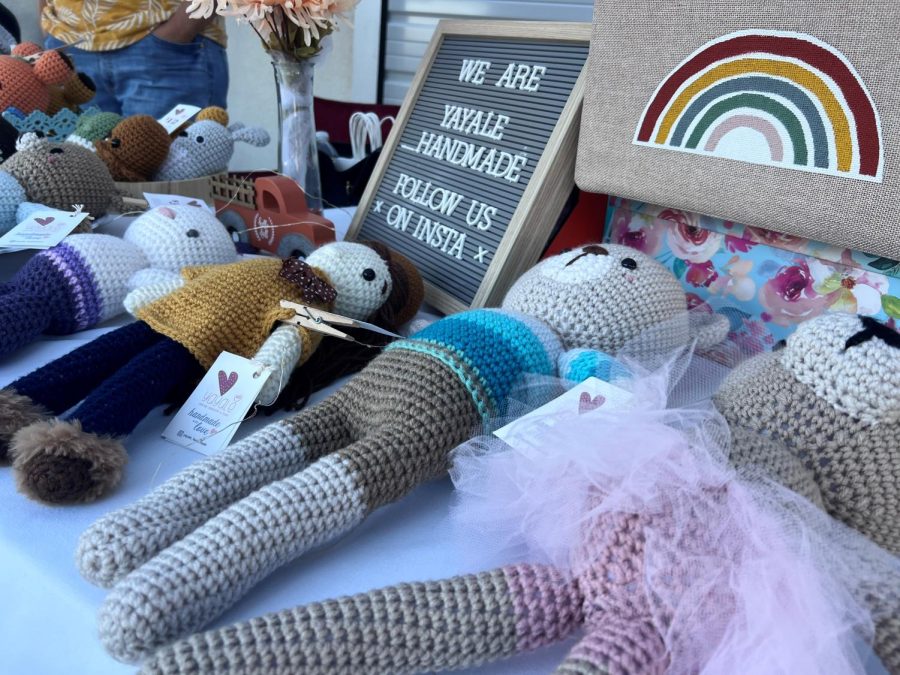 Lollygag night market showcases local businesses – The Prospector
Try something new for Saturday night and support local vendors at the Lollygag Night Market. The market features different local vendors selling clothes, jewelry, food, and more.
Lollygag's last night market was held September 10 at 1000 Diesel Drive and featured more than 20 small businesses from all over El Paso. Some of the vendors included Cloud Nine, Maeve Coffee Club, Mars & Vega, Third Eye Vintage, 6Vzvz6, The Craft-E Post, Rane Boutique, Record-Deli, Hex by Lex, Lucky Charm Necklaces and many more.
One of the many stalls where customers congregated was Third Eye Vintage, which sells vintage clothing, and had shelves full of retro shirts and impressive sales.
"We started swapping personals and buying old t-shirts, pants and collecting hats, and then little by little we opened a store," said Michelle Favela, founder and owner of Third Eye Vintage. "My family has always worked with antiques and vintage furniture. I decided to try to do the same thing but with clothes. I hope to one day own a bigger store.
Every store owner has their own passions and the dreams they would like to achieve. They all enjoy attending unique farmers' markets to showcase their art. Mars & Vega was one of the market stalls that sold their art and sustainable items.
"We started our business earlier this year after both graduating from UTEP," said Miriam Vega, co-founder and co-owner of Mars & Vega. "After that, we decided to make the trip to start our own small business. We sell locally printed prints, pastel designs, handmade stickers and bottle bags made from second hand materials. We try to be mindful of our work, but we also have a way of continuing to pursue what interests us and making it accessible to our customers. »
Many traders have been practicing their art from an early age. Owners such as Claudia Cornejo started her crochet business, Yayale_Handmade, five years ago. Her designs include amigurumi dolls and crocheted clothes. Charly Meza, owner and founder of Maeve Coffee Club, has been honing his coffee-making skills since his junior year of high school.
"I started my business last April, but I've been making coffee since freshman year in high school," Meza said. "Kids came to school with a sports bag full of crisps and I came to school with a sports bag full of pots of coffee."
"Over the years my small business grew and I saved enough money to enter the world of craft coffee and home baristas. I have a manual espresso maker. It takes a bit of work, but it makes for a very unique cup of coffee," Meza said.
The facility in which the market was held is owned by local event studio and organic cotton candy cart, Cloud Nine. Every local business in the market has their own special niche, whether artisanal, sustainable or unique, there is something for every customer in the market.
"People should come to the Night Market because we have great art here and patrons should support local artists," said Marissa Whitaker, co-owner and co-founder of Mars & Vega. "Everyone here at the market is doing an amazing job and it shows how supportive the community is."
The market is currently accepting applications from vendors for their upcoming Lollygag Night Market on October 15th. For more, follow Lollygag on Instagram @lollygag.group.
Alyson Rodriguez is a journalist and can be reached at [email protected]; @alyson_rod1127 on Twitter.