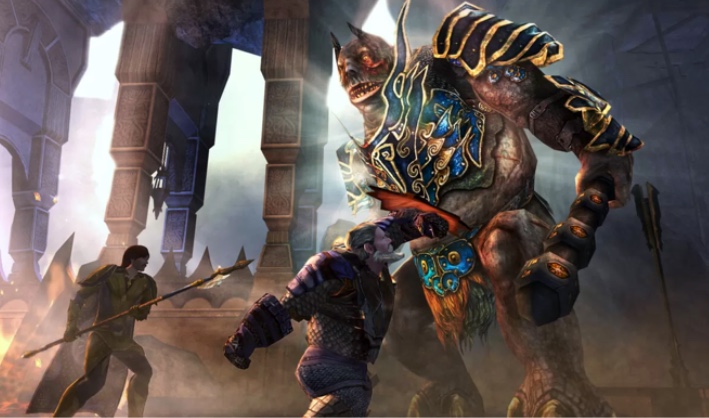 Lord Of The Rings Online is working on "remastered" graphics, an alternate leveling system and a new region in Eriador
The Lord of the Rings Online from Standing Stone Games was first launched in April 2007. Although the game has undergone basic updates and changes over the years, it is now in 2022 that the MMO longtime will begin work on a "remastered" version of the game's graphics and user interface according to a live stream where executive producer Rob "Severlin" Ciccolini answered several questions from the community.
This remastered version is designed to upgrade outdated artwork, old UI elements, and archaic systems with the new additions, as well as more character creation options. Other additions include a new six-player endgame dungeon, a 'War of the Three Peaks' size update that will include a new region in Eriador, an alternate 1-30 leveling path with its own story, server improvements to reduce lag, 64-bit servers, and a new system that will allow players to increase the difficulty of missions.
Longtime gamers should also be happy to hear that there will be new endgame content coming, with Ciccolini even apologizing for the studio "dropping the ball" on this area of ​​the game.
Finally, if players want to help out, they can purchase the new Supporter Packs which allow players to help the company continue to make more content available for free. If you would like to see the full interview, please watch the video below.