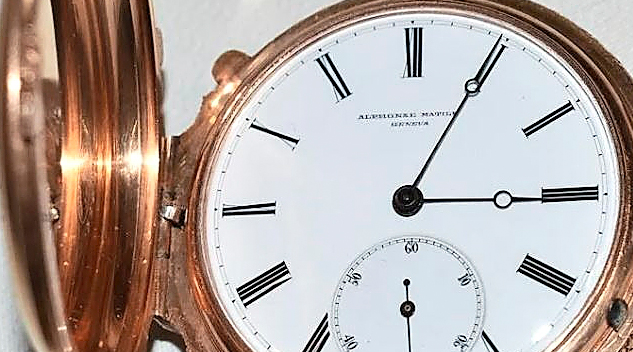 Sale of 526 Lots Exceeds Expectations at EstateOfMind Auction
Review by WA Demers, Photos courtesy EstateOfMind Auctions
MIDDLETOWN, NY – "It was a really nice way to start the new year," Darrell Dirr of EstateOfMind Auctions said of his Feb. 5 sale. "The sale topped $405,000 with huge interest in Faturan's amber, red coral and amber prayer beads, with the top batch of five caramel amber necklaces bringing in $6,875, tied with a 5.25 carat diamond ring that fetched the same price." The Art Deco 14k yellow gold/diamond ring featured brilliant mine cut white diamonds and was a size 7½.
The sale has been set up to offer online bidding through LiveAuctioneers, as well as mail-order and telephone bidding available through the auction house. Registered bidders numbered 11,500, according to Dirr. "It was a great sale, and the timing right before Valentine's Day was perfect," he said.
Dirr called the event his finest jewelry and coin auction in years, bringing together important estates, bank vaults and collections, whose contents included 9-24 karat gold, jewels and precious stone watches, a collection of more than 25 old violins from the bows, as well as precious stones from India, hollow American silver coins, cutlery and serving pieces, a collection of works of art, high quality Morgan silver dollars and other rare coins.
One family's 22-karat gold Indian jewelry necklace fetched $5,750. The natural pearl/red coral necklace and earrings date from the 1960s. Close behind, priced at $5,375, was a set of Indian necklaces in 22-karat yellow gold and Burmese rubies with chandelier earrings , also circa 1960s with approximately 15 carats of Burmese rubies and accompanied by its original Krishmiah Chetty & Sons box.
Another Art Deco ring, this one in 14k white gold and diamonds with a large aquamarine of about 25 carats or more, size 4½, fetched $4,375.
And a $1,000 Federal Reserve note from 1934 cashed in at $4,000.
"It was the perfect time to sell watches," Dirr said, with a $3,750 Alphonse Matile 18K pocket watch and a Gallet chronograph wristwatch, the only small timepiece from a shipper with a large collection of clocks, was a pleasant surprise, going for $3,250.
The prices shown include the buyer's commission as quoted by the auction house. The company's next auction will be on May 21 with more items from the same areas. "It will take place under a tent, like in the good old days," Dirr said. For more information, www.estateofmind.biz or 845-386-4403.